Boxing Association raises charges against IOC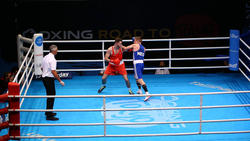 After two boxers and their coaches apparently became infected with the corona virus at the Olympic qualifying tournament in London, the Turkish Boxing Association raises charges against the International Olympic Committee (IOC).
"It was irresponsible. As a result, unfortunately, three of our team have now tested positive," said association president Eyüp Gözgec, according to the British newspaper "The Guardian".
    
Although the sports world was largely at a standstill because of the pandemic, the European elimination had started on schedule last weekend in London with almost 350 boxers from over 40 nations. The audience was then excluded for health reasons and then the tournament was completely canceled after three days of competition. "While the whole world was taking extreme measures against the virus, I am amazed that an IOC task force and the British government allowed the tournament to start, although many of us had concerns, "said Gözgec, who is also vice president of the European Boxing Association (EBC). He announced a written complaint to the IOC stating that there had been no medical treatment at either the Copper Box venue or the athlete hotel . Gözgec also pushed for a statement from the IOC Task Force on what would happen to the associations' advance payments for the 15-day event, which the IOC was responsible for holding with its Boxing Taskforce after the global association AIBA was suspended last year. According to the report, an IOC spokesman said when asked about the allegations: "For understandable reasons, we will wait for the details of those affected before we give a statement."